Government
---
Capability Statement
Download Capability Statement
---
Core Competencies
Plastic Machine Shop
Precision and General Machining of Plastic
Multi-Axis CNC Routing, Turning, Lathe, Milling
CNC Precision Cutting, Drilling, Tapping
Plastic Finishing and Assembly
Machine Edging, Buffing and Flame Polish finishes
Small Part Injection Molding
Plastic Forming & Bending
Heat Draping Capacity of 96" x 120" sheets
2 Thermal Forming Ovens
Blown Domes up to 40"
Water Cooled, Quartz and Double Bend Heating Strips
Vacuum Form Capacity: 48" x 72"
Experienced Workforce
Plastic Extrusion and Contact Welding
Wholesale & Distribution
Novus Brand Plastic Cleaners, Polishers, Buffers
Weld-On Brand Adhesives
Stocked materials include:
ABS, Acetal, Acrylic, Acrylic Mirror, CPVC, Delrin®, Delrin AF, Duroplast®, Electrical/Fishpaper, Flexible Tubing, Food Grade Materials, G-7,-9,-10, HDPE, Kydex®, Makrolon®, Medical & Food Grade Plastics, Nylon 6/6, Nylon, PEEK, Polycarbonate, PVC, PET, PETG, Phenolic, PTFE, Polyethylene, Rexolite®, Styrofoam®, Teflon®, UHMW, Ultem®, Urethane, Vespel®, Zytel®
Sheets, Rods, Bars, Tubes, Shapes
Precision Fabrication of Parts and Components including: Sheaves, Pulleys, Cogs, Gears, Sprockets, Spacers, Stops, Insulators, Vacuum Containers, Hydrometers, Components, Machine Guards, Rails, Bushings, Covers, Chain Guides, Wheels, Rollers, Alignments, Bearings, Podiums, Safety/View Windows, Bar Clamps, Shims, Risers, Assemblies, Cutting/Chopping Boards, Trade Show Booths, Speaker Podiums, Museum Quality Display Cases.
Past Performance
United Sates Postal Service — Since 1990 Plastic-Craft has produced over 150 parts and components; in 2016 we won 28 contracts for 35 different components (including: guides, rollers, sprockets, bearings and stacker assemblies) requiring precision assembly and machining from a wide variety of plastic materials.
Breeze-Eastern, Whippany NJ — Current customer since 2000. Plastic-Craft has made 18 different critical components, including various spacers, windows, bushings, from a range of plastic materials.
Astronics/LSI, Aurora NY — Current customer since 2000 making aircraft lighting components.
Tappan Zee Constructors, Nyack NY — 2016 Following detailed discussions with engineers for the project requirements Plastic-Craft won the contract for UHMW Fender Panels by providing project specific materials that exceeded the original technical engineering requirements for the New NY Bridge.
Differentiators
Family owned firm founded by Clyde Robinson who created and engraved the nameplates for the instrument panels for US Navy vessels using the latest innovative material in 1934 - plastic!
Decades of experience successfully working with large corporations and Prime Contractors.
Outstanding experienced workforce, with dedicated design/engineering, thermo-forming and machine teams. Company longevity has provided a strong network within the plastic industry.
Vast portfolio of precise product fabrications for commercial, industrial and creative sectors.
Company Data
Plastic-Craft Products Corp.
744 West Nyack Road
West Nyack, NY 10994
CAGE: 0T968
DUNS: 001389915
SAM ID: J2HSGL1N18Q7 (Unique Entity ID by SAM)
VOSB: (in process of VA verification)
ISO 9001:2015 Certified Firm
JCP Cert. Militarily Critical Data Agreement
NOFORN Technical Data Agreement
FSC Codes
9330 — Plastics Fabricated Materials
9390 — Miscellaneous Fabricated Nonmetallic Materials
2590 — Miscellaneous Vehicular Components-10
7330 — Kitchen Hand Tools and Utensils
NAICS Codes
326199 — All Other Plastics Product Manufacturing
326121 — Unlaminated Plastics Profile Shape Manufacturing
326122 — Plastics Pipe and Pipe Fitting Manufacturing
326113 — Unlaminated Plastics Film and Sheet (except Packaging) Manufacturing
326130 — Laminated Plastics Plate, Sheet (except Packaging), and Shape Manufacturing
332710 — Machine Shops
325211 — Plastics Material and Resin Manufacturing
339950 — Sign Manufacturing
424610 — Plastics Materials and Basic Forms and Shapes Merchant Wholesalers
333514 — Special Die and Tool, Die Set, Jig, and Fixture Manufacturing
NSN Qualified Supplier
5935-01-192-1206 — Connector Assembly, Electrical
5970-00-537-0682 — Insulator, Bushing
5935-01-191-8270 — Insert, Electrical Connector
9905-00-498-7817 — Plate, Marking, Blank
Products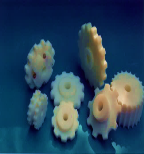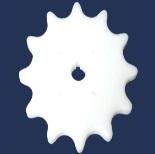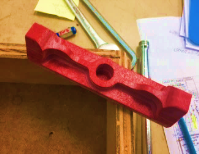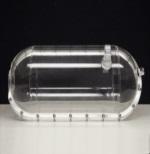 Companies